Current Programme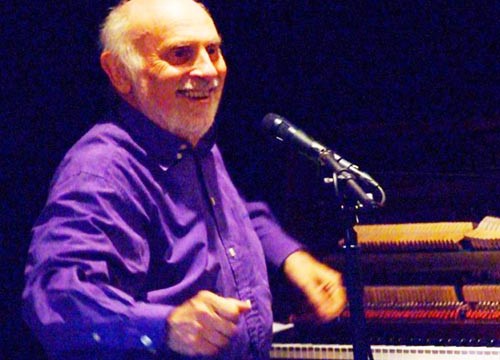 The Art of Jazz Piano – with jazz pianist Keith Nichols
Tuesday 24th March 2015
Keith Nichols is considered to be one of the foremost authorities on classic jazz and ragtime, specializing in all older jazz piano styles, including Scott Joplin, Fats Waller and Duke Ellington. From the early seventies, he has given regular ragtime concerts at London's Southbank Centre, both as a soloist and with small groups. He continues to perform and record prolifically, as well as lecturing on Jazz History at the Royal Academy of Music. This evening at the Churchill Room, Wanstead Library, Keith makes a welcome return to Redbridge Music Society playing in his inimitable style and informing and amusing his audience with many stories and anecdotes. Local and London based music students are being invited to the event to observe, listen and learn the art of jazz piano from him.
Churchill Room, Wanstead Library, Spratt Hall Road, Wanstead. 8:00 pm
Tickets will be available at the door: £10 (Visitors) £7 (Members).
Complimentary light refreshments will be served during the interval.
Biography
Keith was born in 1945 and took his first music lessons at the age of five, both on piano and accordion, becoming Great Britain Junior Champion on that instrument in 1960. After graduating from the Guildhall School of Music he turned professional and toured for seven years with the jazz-comedy band, "Levity Lancers" in which he played piano, trombone and tuba. He first visited the U.S.A. in 1976 as a member of Richard Sudhalter's New Paul Whiteman Orchestra, appearing in Philadelphia and New York's Carnegie Hall. In 1977 he formed the Midnite Follies Orchestra with arranger Alan Cohen and has written many arrangements and transcriptions in the 1920's and 1930's style, notably for the New York Jazz Repertory Company, the Smithsonian Institute Masterworks series, and the Pasadena Roof Orchestra. In 1990 he was invited by musical director Bob Wilber to play the piano part of Hoagy Carmichael on the soundtrack of the feature film "Bix" recorded in Rome. He has recreated and performed the music of Benny Goodman's 1938 Carnegie Hall Concert with the Royal Academy Big Band.
Recording credits include three solo albums for EMI, plus a host of others for Decca, including one with Bing Crosby. Since the mid-80's he has been featured on more that twenty albums for the American "Stomp Off" label, both as bandleader and sideman. He has recreated the music of Fletcher Henderson on CD, and recorded a volume of rare Duke Ellington and Fats Waller pieces.
Currently, Keith is freelance, performing all over the United Kingdom, Europe and America. Latest tours include France, USA, Germany, Switzerland, Ireland and Egypt. His current concert projects include tributes to Fats Waller, Bix Beiderbecke and also an ambitious chronological show, "Jazz Classics Revisited".