Current Programme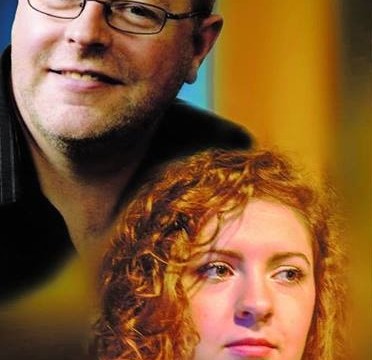 Cello Recital: Molly Parsons-Gurr acc. Christopher Benham (piano)
Tuesday 25th October 2016
Molly Parson-Gurr Recital Programme 25 Oct 2016
 Tuesday 25 October 2016, Churchill Room, Wanstead Library, Spratt Hall Road, Wanstead 8:00 pm
Tickets will be available at the door: £10 (Visitors); £7 (Members)
Complimentary light refreshments will be served during the interval
Redbridge Music Society opens its 2016/17 season with a recital given by award-winning young cellist Molly Parsons-Gurr accompanied by Christopher Benham (piano). Molly has performed at many prestigious venues as a soloist and string quartet player. Her recital at this evening will include Rachmaninoff's Sonata in G minor for Cello and Piano Op 19 and Bach's demanding Suite No.1 in G major for solo cello.
Biographies
MOLLY PARSONS-GURR
Molly began her cello studies at the age of thirteen, completed her undergraduate course at Trinity Laban Conservatoire of Music and Dance and then gained a Master of Performance degree at the Royal College of Music where she was the recipient of the Henry Wood Award.
As a string quartet player she has explored a vast amount of the chamber music repertoire and has taken part in many master classes working with renowned quartets such as the Endellion and Chilingirian quartets and with internationally famous cellists such as Natalie Clein and Nicolas Jones.
Molly has performed at many diverse events and venues both at home and abroad and recently performed with Christopher Benham in a duo recital at the First International Festival of Music at Chateau des Jalesnes in France.
Besides working as a freelance solo and orchestral cellist Molly teaches privately in London and with the Hertfordshire Music Service as an instrumental teacher, orchestral coach and conductor. During her career, Molly has been gratefully funded by a number of institutions including the Denne Gilkes Memorial Fund , the Lynn Foundation and the Seary Trust.
CHRISTOPHER BENHAM
Chris began his musical education as a chorister at Wymondham Abbey, Norfolk. He then went on to study piano and organ at the Colchester Institute School of Music where he won prizes for solo and ensemble piano playing. After graduating, he joined the Institute's staff as a piano accompanist.
In 1996 he became Organist and Director of Music at All Saints' Church Hertford where he continued to develop the strong choral tradition and successfully managed the overhaul of its fine Willis organ.
Chris is a trained teacher. He has held a number of teaching posts and currently he is both a teacher of music and the Chapel Organist at St. Edmund's College, Ware, England's oldest Catholic school. He performs regularly with a number of instrumentalists, singers and ensembles and has established regular lunchtime concerts in Hertford and Harlow.